| | |
| --- | --- |
| Posted on February 22, 2014 at 10:40 PM | |
A two month old infant weighing 3.9 kg (about 9 lbs).
For those of you who don't know, an average two month old (50th percentile) should weigh around 5 kg (~11 lbs).  Weighing in at 3.9 kg, this baby is just below the 25th percentile for a one month old boy and in the 2nd percentile for a two month old girl.  In short, that baby is very tiny.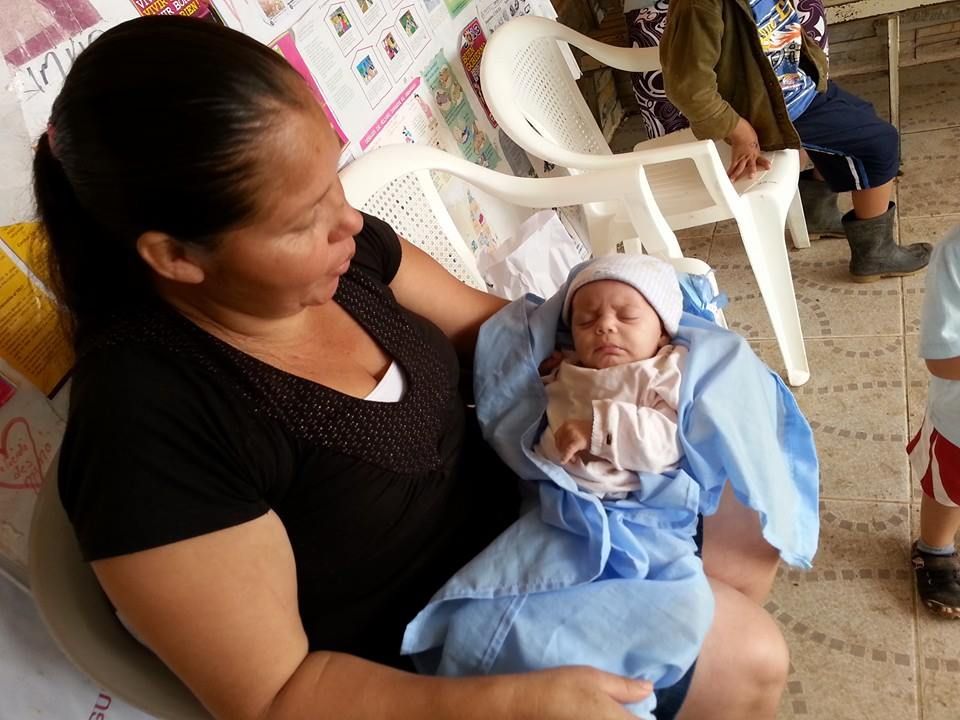 We also saw an 86 year old lady who was so very proud- both of the picture of herself that we gave her, and her 'new' shoes. The shoes she had worn to clinic were threadbare and falling apart. Our Ropa store had no shoes anywhere near her size. Team member Cheryl Palmer selflessly removed her own shoes and gave them to her. We watched as the older lady cleaned the dirt from her old shoes, carefully placed them in her bag and proudly put on Cheryl's gift.
Categories: None